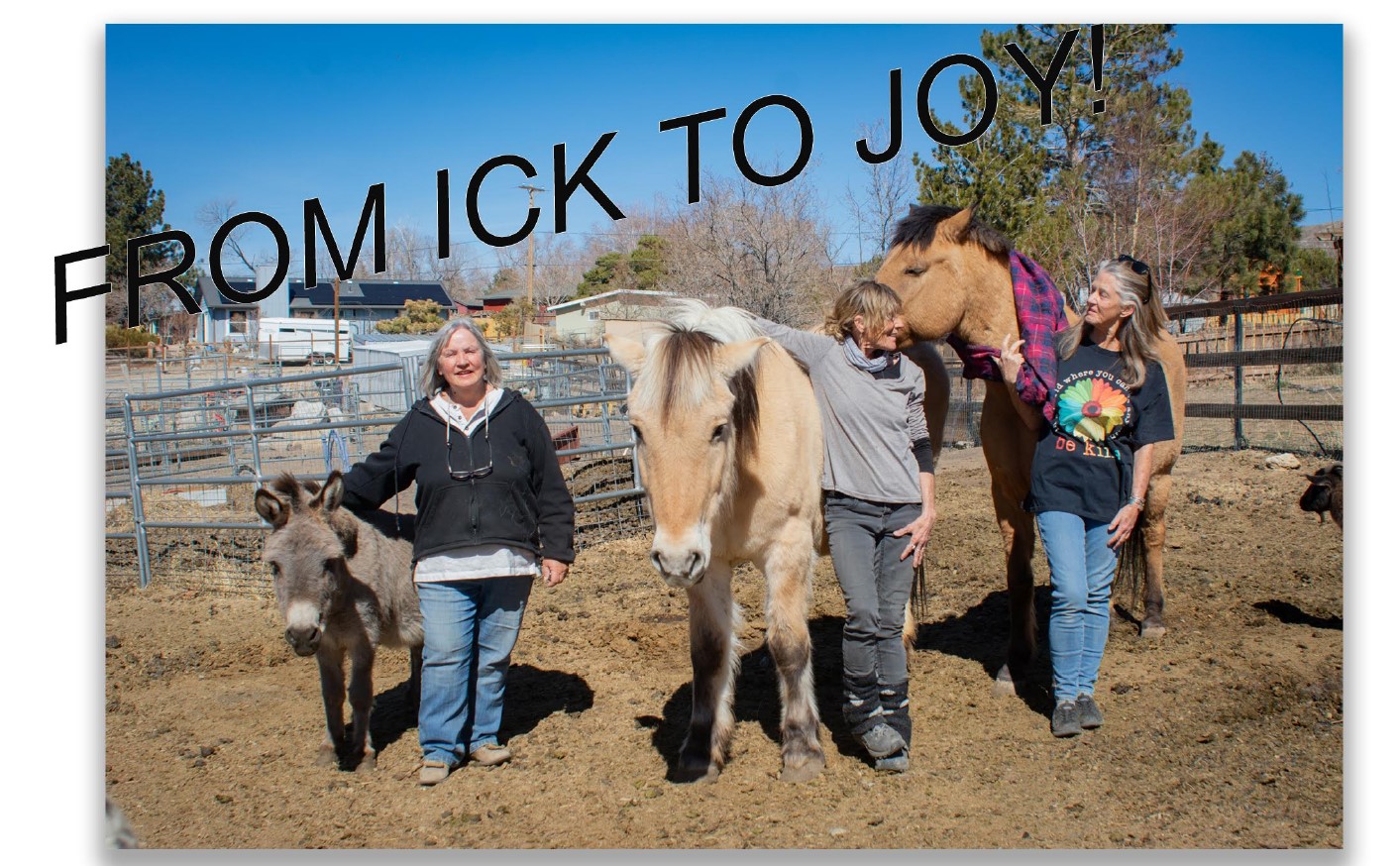 From ICK To JOY!
Your Team: Karen Linsley, M.A, Fran Melino, EGALA Equine Specialist and Melinda BLackwell, M.Ed. and EAHAE Leadership Coach
Saturday June 4 from 10am-4pm
EQuusInsight, Washoe Valley Nevada
Join, Karen, Melinda and Fran for this fun playshop designed to move you from ICK to JOY!
ICK can be anything from a non-specific feeling of "something isn't right" to sadness, anger, dismay, disappointment or dissatisfaction in some area of your life. Come join us for a day of retreat, relaxation, laughter and fun while acquiring techniques that you can use for a lifetime! Although we will be using therapy horses for part of this event, you need not be a rider, nor want to be a rider, to participate!
Cost: $145 for one or two people for $250 – We will be doing potluck for lunch!
To register go to karenlinsley.com and click on the STORE.